Declare Your Independence From Pests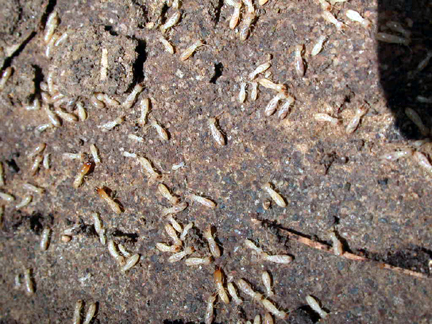 Homestead Pest Management Offers Homeowners Tips to Protect Their Families and Homes
There are very few things that can have a truly significant impact on the way we live and the quality of life we all enjoy, and pests are at the top of that list.  Termites cause almost $5 billion in damage to homes annually; mosquitoes drive people indoors, unable to enjoy their outdoor living space; and roaches, ants, mosquitoes and rodents all have the ability to contaminate food and spread diseases.  The summer months represent peak pest season and the perfect time to take a stand against these disgusting and destructive invaders. 
There are many simple steps that homeowners can take inside and outside their homes to greatly reduce their risk of pest infestations. Homestead Pest Management has put together the following tips to help homeowners declare their independence from pests.
Exterior
Seal any gaps around exterior doors, windows and entry points for utility wiring and pipes.
Make sure window screens are free of holes or tears and are secured properly.
Thoroughly check items that provide common transportation for pests including plants and firewood before bringing inside.
Remove all sources of standing water around your home.
Store outdoor trash receptacles away from the home and make sure lids fit securely.
Interior
Keep sink areas clean and dry.
Wipe down counter-tops after use and clean up spills immediately.
Store all food in sealed, air-tight containers.
Rinse food containers before discarding.
Make sure your inside trash can is clean with a secure cover and place all garbage in plastic bags.
Repair dripping faucets, clogged drains and plumbing leaks as soon as possible.
Remove all trash and recycling at least once a week.
If you would like a thorough inspection of your home please don't hesitate to contact us at
731.422.2643