Tips for Taming Fall and Winter Pests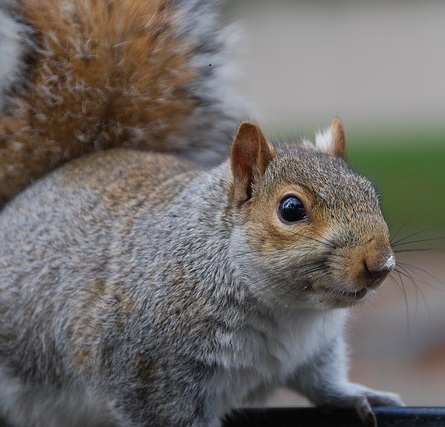 Fall and winter bring temperatures that, while keeping many insects at bay, bring larger mammalian rodents like squirrels and rats out of the cold looking for warmer climes.  They are happy to set up a new residence inside your home or other properties.  According to BusinessInsider.com:
"'Rodents invade an estimated 21 million homes in the United States every winter,' says Missy Henriksen, an NPMA spokesperson. 'But with many places already experiencing cold weather conditions, it is important to be proactive and vigilant in preventing these pests from becoming unwelcome houseguests.'
These little punks are not coming to sing you carols.
Rodents carry all sorts of nasty diseases, like Salmonella and Hantavirus and can chew straight through wallboards and electrical wiring.
If you don't want to blow your holiday savings on bug busters, check out the NPMA's tips on simple, affordable ways to keep your home pest-free this winter:
·        Store items in boxes and plastic sealed containers, rather than cardboard boxes.
 
·        Keep food in airtight containers and dispose of garbage regularly.
 
·        Install screens over chimney vents and openings.
 
·        Seal cracks and holes on the outside of the home, including areas where utilities and pipes enter the home.
 
·        Replace loose mortar and weather stripping around basement foundation and windows.
 
·        Install gutters or diverts to channel water away from your home.
 
·        Store firewood at least 20 feet from the home and five feet off the ground.
 
·        Inspect wires, insulation and walls for any signs of gnaw marks.
If you find rodent feces, hear sounds of scurrying in the walls or observe other signs of an infestation, contact a licensed pest professional" like Homestead Pest Management of West TN.
HPM is here to help you evaluate the extent of your pest issues, rid your West TN home and property of any infestations, and maintain a pest-free environment with ongoing routine and scheduled service.  Contact us today for more information about all our pest control services in West TN!