Termite Control for your Home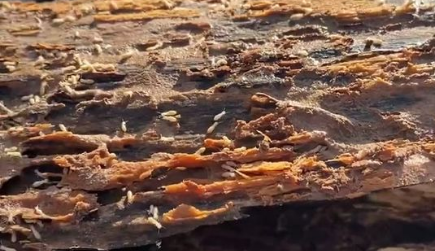 One of many pest nightmares homeowners must protect their investment against is termites. In the same order as cockroaches, termites literally eat away at dead plant materials. While they play an important role in nature, in homes, they cause the average homeowner a $3,000 repair. For termite treatment and pest control in West Tennessee, Homestead Pest Management will provide effective, thorough and prompt service. Here is some more information about termites and termite control services.
About Termites
Often mistaken or nicknamed 'white ant,' termites are not in the same group as ants. In fact, some ant species are predators of termites. Termite colonies consist of a fertile male ('king) and at least one fertile female ('queen'). The remainder are usually sterile termites and divided into workers or soldiers. In nature, their ability to recycle plant materials is important to the ecology of the Earth. Colonies can be as small as a few hundred to several million from eggs, nymphs, and adults. Queens live the longest in the colony, with lifespans reported between 30 to 50 years.
Signs of Termite Damage
Termites are invasive and silent pests. They can be eating away inside the bones of your home for years before becoming suspected. With the weather we experience in Tennessee, termites are active year-round. Some signs of termites include winged swarmer events, mud tubes on foundations or basement walls, damage to wood siding or studs, or even warping in ceilings, walls or floors. When doing any renovations, always look for signs of termites in studs by knocking on the beam. If it sounds hollow, you may have a problem.
Homestead's Termite Control Service
If you suspect termites, whether you see damage to wall trim or experience a swarm of flying termites in your home, a professional inspection is crucial. Call us to visit your home for a professional inspection, we will crawl into the small spaces in your home, listen to your concerns, and provide information for you to make an informed decision. While many pest control professionals use toxic sprays or chemicals, Homestead prefers to use a termite baiting system. It is the green way to treat your home and is very effective. If you prefer a liquid barrier, Homestead also offers a liquid treatment.
As your pest control company, Homestead Pest Management offers monthly and quarterly services. Call for a free inspection today at 731-422-2643!