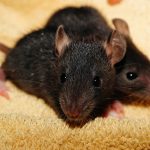 How do you get rid of this?
To get rid of house mouse or rat problem, ifirst we will inspect the site and advise you of the best plan of action.
RODENTS
PEST CONTROL
House rats are small animals with strong bodies, short limbs and long tails. House rats are the largest group of mammals.
Now a days, house rats have become a dangerous pest. House rats populations grow very quickly, so it is better to target them before the becomes excessive by taking some preventive methods.
If you're in need of house rats or mouse control services, our team can treat the infested area with a custom solution to catch and remove the pests.
The Homestead Pest Service Person can come periodically to monitor your home and help prevent a RODENT INFESTATION.
GET QUOTE NOW
30 DAYS MONEY BACK GUARANTEE
We accept all credit and debit cards!