Get Rid of Your Thankless Pests with Homestead Pest Management of Jackson, TN!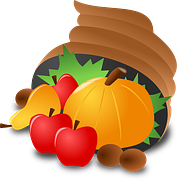 Homestead Pest Management, Inc. proudly has served the residential and commercial communities of West Tennessee with expert pest control services since 1976. This family owned and operated business began over 30 years ago and has pioneered many techniques and organizations dedicated to quality pest control. We know how important it is for your home to be safe and pest-free particularly during the Thanksgiving and Christmas holidays when our homes are swarming with family and friends. We can take care of any pest problem you might have!

Homestead Pest Management has a team of State Certified technicians who undergo continuous training to stay on top of the latest techniques and developments that affect our field and enhance our effectiveness against pests. We strive to provide our customers with the best quality service for their individual needs, at the most affordable price for their budget. We are your neighbors, and your communities are our communities – we will treat you right!
If you need a consultation, an assessment, or any of our services, contact us today and let us make your holidays even happier!